Modern automation technology from Mitsubishi Electric is one of the driving forces for technological progress and business success all over the world. Solutions are designed as collaborative industrial automation components: Engines, Industrial Computers (PLC), Display Graphics, Industrial Manipulator.
INNOVATION IN MOVEMENT

For years, the Mitsubishi robots have been demonstrating the power and productivity of their innovative technology in thousands of applications all over the world.
The Mitsubishi robots are used in almost all areas of the motor industry and its suppliers, and also in medical and laboratory equipment, as well as in training applications. With their powerful controllers they provide cost-effective, reliable and easily-installable solutions for all applications from simple tool and components handling, quality control, assembly of small and very small parts to complex applications in which the entire system is controlled by robot.
Precise operation in restricted space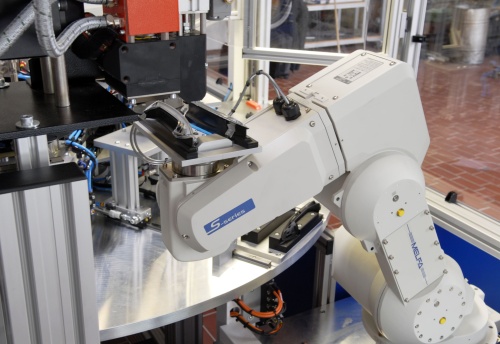 The Mitsubishi robot's compact parallel arm SCARA is the only one of its kind in the world. It has an installation footprint no larger than an A5 sheet of paper and repeatability of ± 0.005 mm. This accuracy and a cycle period of just 0.28 s, make it suitable for use in precise component placement applications.
Small and compact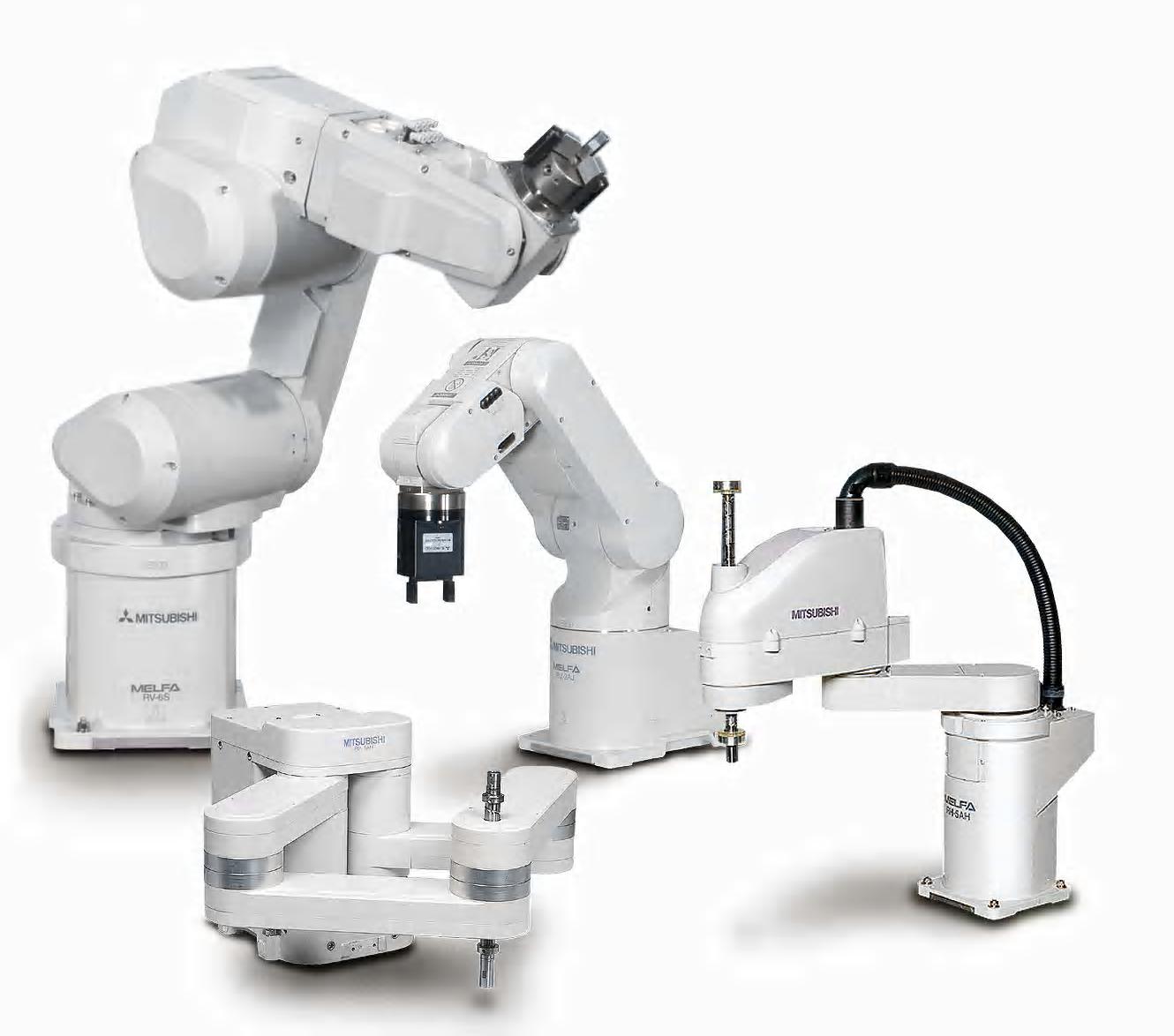 MELFA robot control units are equally small and compact. With dimensions close to those of a standard PC they can be installed in small space without taking up valuable production space. Their multitasking operating system and the powerful MELFA BASIC programming language make it easy to use them to control other system components. For example, the language instruction set also includes simple commands for the integration of cameras for object identification.
Strength and accuracy
High-precision AC servo motors power the robot's axes via zero-backlash harmonic drive gears. Absolute position encoders are fitted to every motor, saving time by enabling the robot to start work as soon as it is powered up.
Versatility
Mitsubishi robots are fitted with a standard gripper flange enabling mounting any types of compatible grippers according to ISO 9404-1. Internally routed cables and hoses prevent snagging on peripheral equipment. The sensorless collision detection system enables the robot to respond to unforeseen collisions. The robots also feature compliance control for gentle and responsive handling to improve performance in assembly processes.
Fast configuration
The initial setup of a new Mitsubishi robot system only takes around 5 minutes. The easy-to-understand programming language and powerful, user-friendly software tools make programming and operation child's play.
Universal expansion options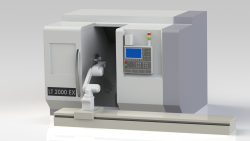 A comprehensive range of options and expansion cards can be added to adapt your robot to the precise requirements of your environment and application. These include robot grippers, interface cards for connection to a wide range of networks, I/O expansion modules and much more besides.
Small robots - Big solutions
Modern automation technology from Mitsubishi Electric is one of the driving forces for technological progress and business success all over the world. Although MELFA robots can be used in individual machines, they really develop their full versatility as components in integrated systems.
Maximum reliability is always the top priority for our robots, no matter whether they are used in simple handling operations or the highly-complex applications of car industry and its suppliers. Whatever the job, you can always depend on the reliability of Mitsubishi robots.
Other typical applications for these robots include manipulation of components and tools, quality control, placement and installation of small and very small parts and handling tasks in medical and laboratory environment.
References: